We Are Business Advisors Dedicated To Delivering Business Performance with High Quality Products and Services
Putney Breeze Business Advisors will help you navigate to your goals faster by creating more time, maximising profits and cash surpluses through;
1) Systematic business models
2) Defining clear staff measures of success
3) Streamline administrative processes and business reports
4) Leveraging custom business apps powered by Filemaker technology
We Are Business Advisors Who Create Your Competitive Advantage. Dedicated To Delivering Business Performance with High Quality Products and Services
Simply put, we thrive on making Putney Breeze "The Partner of Choice" for business performance advice. Your catalyst for business growth.
D
o you wish your business was more profitable? Would you like to maximise the value of your business? Are your key performance indicators aligned with your strategy? Develop and implement first class profit improvement techniques from a Melbourne based Business Performance Advisor and certified Filemaker developer. Our services have one core focus; to improve the profitability of your business. Our central philosophy is to help you create a Living Asset. A Living Asset is a business that earns you income in your absence, gives you more time in your day and eventually freedom of mobility.
Take advantage of the skills and experience of Putney Breeze staff and associates. Leverage on our extensive performance management experience. Browse through our business advising philosophy, or our Filemaker custom application development projects to learn how we can give you more time and reach your goals faster. Putney Breeze is about improving the use of your time and resources. We guide you to your business destination. Our three step framework will focus you on activities that drive and create business value and reduce administrative burdens. Learn more about our three step process. Start your journey on creating a Living Asset today. Speak to Putney Breeze. Experience the difference we can make to your profitability and cash flow. It will be the best investment in practical knowledge and skills you've ever made. Partner with a leading Melbourne business performance advisory.
The mission of Putney Breeze business advisors is; "To deliver business performance expertise to organisations, providing a competitive edge in tough business environments". Putney Breeze prides itself on client outcomes. To deliver the mission, Putney Breeze focuses on knowledge transfer and equipping business owners or managers with the skills and tools to improve the profits and increase the cash position of their businesses.
Putney Breeze aims to be the "partner of choice" for businesses. The vision for Putney Breeze is to be "A world leading business performance advisory firm"
Putney Breeze Business Advisors will equip your business with the tools and techniques that enable
Clarity of Direction through Business Modelling Systems

A focus on Purpose by Aligning Key Performance Indicators with Strategy

Automate ineffective processes with custom Filemaker applications

That increase profit Outcomes

Engage Putney Breeze Business Advisors in Melbourne. Equip yourself with the knowledge, skills and automate workflows with Filemaker applications to increase your profit in less time. Take your business to the next level.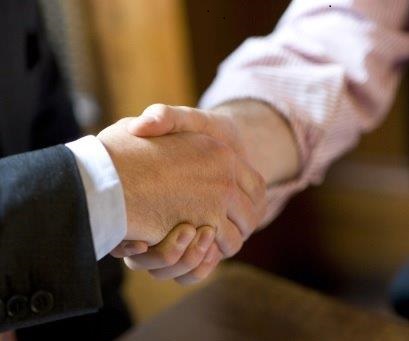 Let's See What Some of our happy clients have To Say?
We love our clients and are fully dedicated to keeping their trust by offering continuous improvement and outstanding service!
The program has enabled me to better understand the hidden values in our ever changing business environment, fine tuning our processes as we grow. There are those that run seminars and there is Chris that speaks my language. We will use what we have learnt through this program in the coming years to help us maintain our steady growth, being mindful of not taking on more than we can chew
The GYB experience provided by Chris was a journey that improved as it continued. Chris did not impose prescribed solutions, but rather took us on a journey that demonstrated how we could better realise the potential of the Helen's Kitchen Favourites business. The end result was a more rounded understanding of developing the business, and a practical set of 'tools' that allow specific and practical actions to be pursued toward desired goals. Thanks Chris.
Chris' work has been fantastic for our business. He has the ability to quickly grasp what you need to deliver better services and products. He is innovative and at the same time very thorough in his approach. Thanks so much Chris for all your valuable time and advice.